auckland's premiere indoor skate facility

66 mountain road - mt. Wellington, Auckland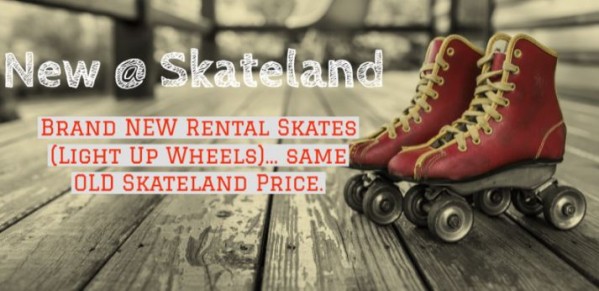 100% OFF PROMO CODE "VIPSKATE"

Book a Fri Night Or Sunday Morning Party Room between August & December 2018 (min 12 Skaters/room) use the 'promo code above' & the Party Room is FREE!!

(*Not to be used in conjunction with any other promotion)


Conditions:

1.Promo-Code Must be stated when Booking.

2.Applies to One free Party Room per Booking Only.

S K A T E L A N D . . .

Fitness

Skating is recognised as an aerobic sport by the American Heart Association. When compared to running, skating burns more calories with considerably less impact and stress on joints.

Confidence

Skating is a social activity where friends & memories are created. As your childs strength, skills & stamina increase, their self-image also improves.

Challenge

Try a Wheel Sport! Speed Skating, Artistic Figure Skating or Inline Hockey.
Skateland provides pathways to train and compete at national and international levels.

Be Our Guest

Be our guest & experience a roller-sport for FREE. Email info@skateland.co.nz